Time flies, when your having fun…
Time seems to be flying by this year….
As we near the end of the first quarter of 2016, we thought we'd share with you some of the exciting projects we've been working on over the last three months.
The Experience Room in LA with Sonos
Last year we worked extensively with Sonos London to create their new studio in Shoreditch. Working with the design team, we were tasked with managing the audio visual installation for the multipurpose space. The London studio has already hosted contemporary artists such as Imogen Heap and Nils Frahm. In January we were invited back to consult on their new experience studio, due to open in their flagship store in New York City.
Jaguar Land Rover with Imagination in India 
While working in a territory like India has it's challenges, it was great to be a part of this project with the team at Imagination. We project managed the AV for the Jaguar Land Rover show in New Delhi. Owned by TATA, an Indian corporation, it was an important show for the iconic brand, who were proud to be displaying the new range on their home turf.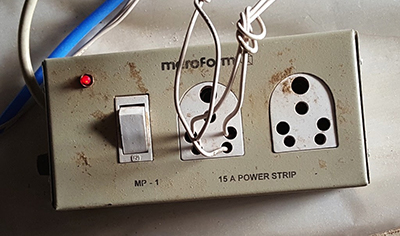 Nike Innovation Summit with BureauBetak
This was a truly immersive brand experience, designed by the inspirational BureauBetak. We supplied all video, crew and technical consultancy for the press event that was held at Moynihan Station in New York. The event started with key notes from the comedian Kevin Hart and Mark Parker. Guests were then split into groups and taken around the event space, which was separated into 11 different  experience pavilions. Visual elements included a tunnel that consisted of 180ft of continuous projection and an impressive 360 Panels of Barco c5 LED Screens rigged to the ceiling.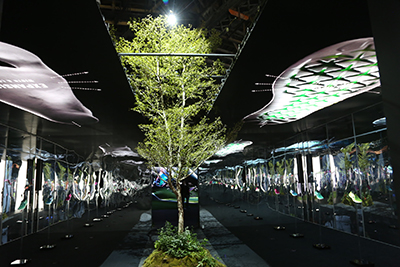 Summer is not too far round the corner, next month we will be sharing insights into Pre-visualisation,  one of our most powerful tools. Not only can it assist you with the design of your brand/visual experience, it can be a massive asset to your pitch or proposal.